The 9th ISCAA World Congress 2017 will be held in Innsbruck, Tyrol, Austria from 9th - 12th September 2017.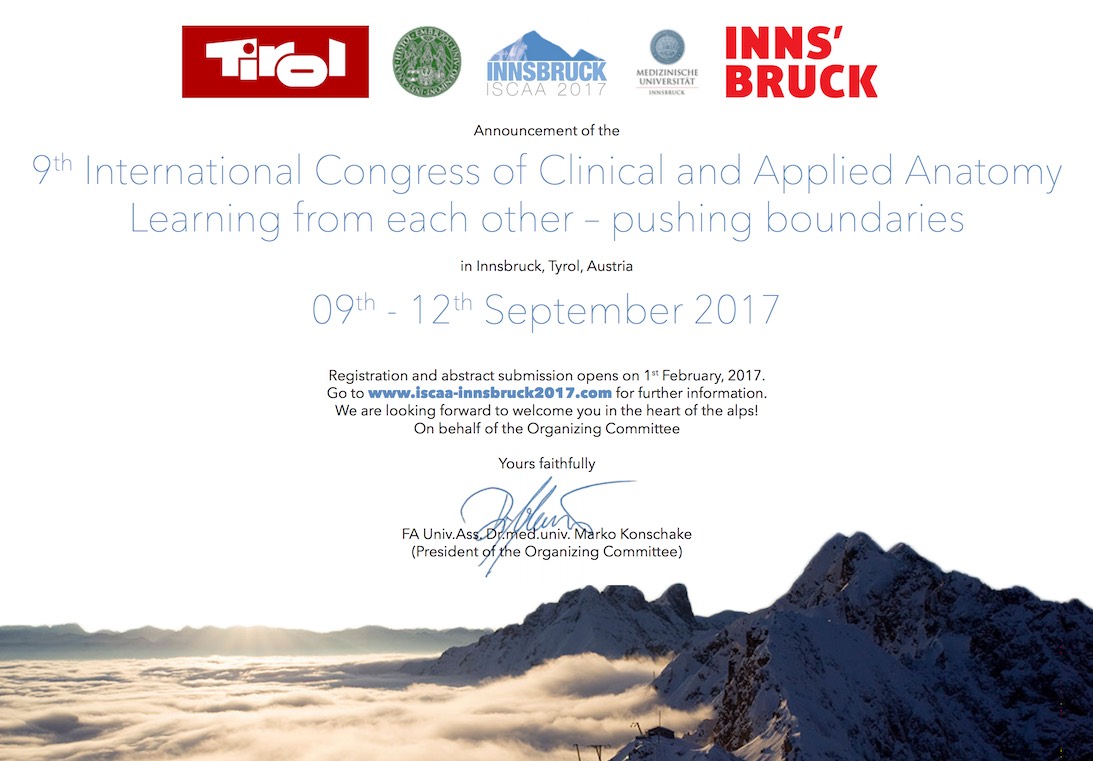 Go to http://www.iscaa-innsbruck2017.com for registration and submission.
Dissection Summer School @ University of the Witwatersrand, Johannesburg
The School of Anatomical Sciences, University of the Witwatersrand, Johannesburg is hosting a Dissection Summer School in order to provide training in human anatomy undertaken on human cadavers. This venture has been endorsed by the Anatomical Society of Southern Africa (ASSA). The Wits School of Anatomical Sciences is set in Johannesburg which is the economic hub of South Africa. The Wits Faculty of Health Sciences is recognized internationally for its academic programs and its research.
If you are interested you can read more here and download the registration form here.